Towns FROM THE LOW $700's
40' Detached FROM THE LOW $900's
50' Detached FROM THE LOW $1M's
Don't miss out on the extraordinary opportunity to be a part of South Bay, the newest addition to the prestigious River's Edge Master-Planned Community in Wasaga Beach! Prepare to be amazed by this unparalleled offering of Towns, 40′, & 50′ Detached Homes, meticulously designed to grant residents an unmatched, idyllic lifestyle merely 3 km away from the crystal-clear waters of Georgian Bay.
Set your sights on the River's Edge community
Welcome to SouthBay, a captivating destination nestled within the prestigious master-planned community of River's Edge. Prepare to be mesmerized by the beauty that surrounds you in every season.
Indulge in the pristine waters of Wasaga Beach, where clarity meets serenity. Immerse yourself in the untouched beauty of the forested landscape along the majestic Nottawasaga River. This is a place where nature unfolds its wonders, offering an ambiance that is exclusively yours to enjoy.
Whether you seek tranquility or adventure, SouthBay provides an unparalleled setting to create lasting memories. Discover a life where the harmony of water and land intertwines, inviting you to explore and embrace the beauty that surrounds you.
Escape to SouthBay and experience the extraordinary blend of natural splendor and masterful craftsmanship. Your journey begins here.
Register Now
For VIP Access!
Townhomes
A home designed for life, in a community that inspires. Discover a place where your family can truly flourish and thrive in a vibrant neighborhood. Experience the perfect fusion of timeless elegance and modern functionality in stunning townhomes starting in the 700's.
Embrace a haven that nurtures your dreams and creates lasting memories. Elevate your living experience in this captivating community.
DOWNLOAD FLOOR PLANS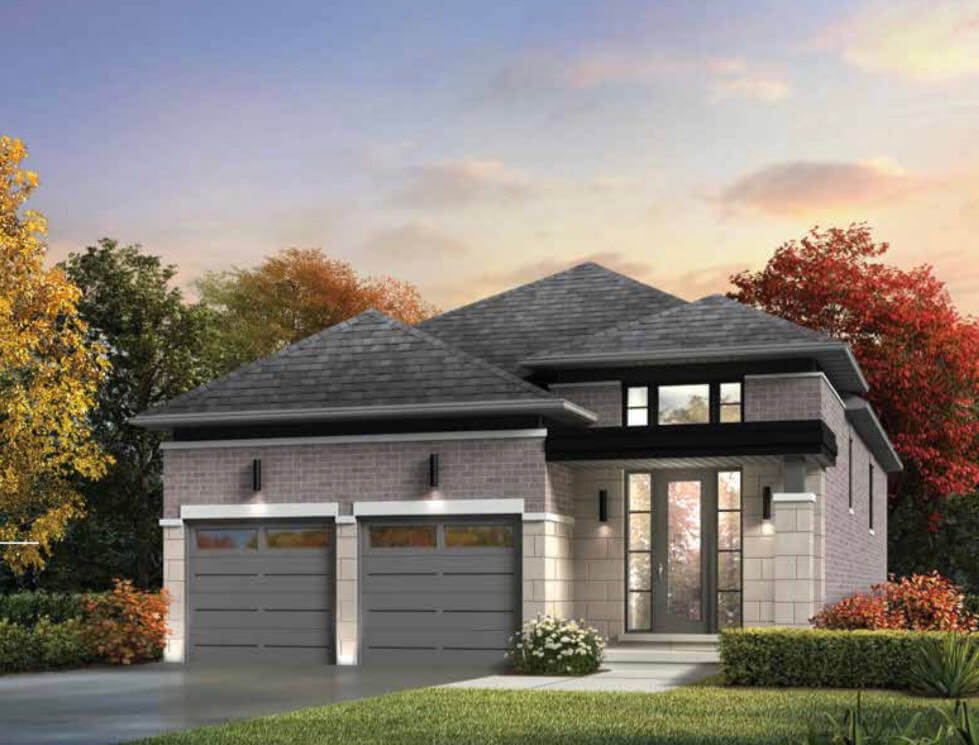 40' Homes
Experience the allure of beautifully appointed homes on 40' wide lots, designed to exceed your expectations. With three different elevations to choose from, you have the freedom to select the perfect aesthetic that reflects your personal style. Indulge in a home that not only offers exceptional craftsmanship but also provides an exquisite living space tailored to your desires.
Welcome to a world where every detail has been carefully considered, inviting you to embrace the epitome of refined living.
DOWNLOAD FLOOR PLANS
43' Homes
Discover a world of exceptional living in our exquisitely crafted homes situated on 43' wide lots. Welcome to a place designed to inspire, where every architectural detail is beautifully appointed, making for a truly captivating community.
Here at SouthBay, we believe in creating a space where your family can not only thrive but flourish in a vibrant and welcoming neighborhood. Our commitment to excellence is evident in every aspect, from carefully curated materials to meticulously planned layouts. The exterior design seamlessly blends with the surroundings, providing an inviting and continuous experience both outside and inside your home.
Step into a realm of warmth and togetherness as our living, dining, and kitchen spaces embrace an open concept layout that celebrates the love of family and friends. Each area exudes a distinct spirit and style, with inviting perspectives and gracious proportions, meticulously crafted to perfection. Our dedication to thoughtful design is reflected in the superior craftsmanship, tailored features, and finishes that leave a lasting impression.
DOWNLOAD FLOOR PLANS
50' Homes
Welcome to a world of exceptional living with beautifully appointed homes on 50' wide lots. Discover the perfect blend of luxury and comfort, crafted to surpass your highest expectations. With three distinct elevations to choose from, you have the opportunity to customize your dream home to match your unique style and taste. Immerse yourself in the splendor of spacious living spaces, premium finishes, and meticulous attention to detail.
Indulge in a lifestyle where elegance meets functionality, where every day is a celebration of refined living. Your perfect home awaits in this remarkable community.
DOWNLOAD FLOOR PLANS
The Interiors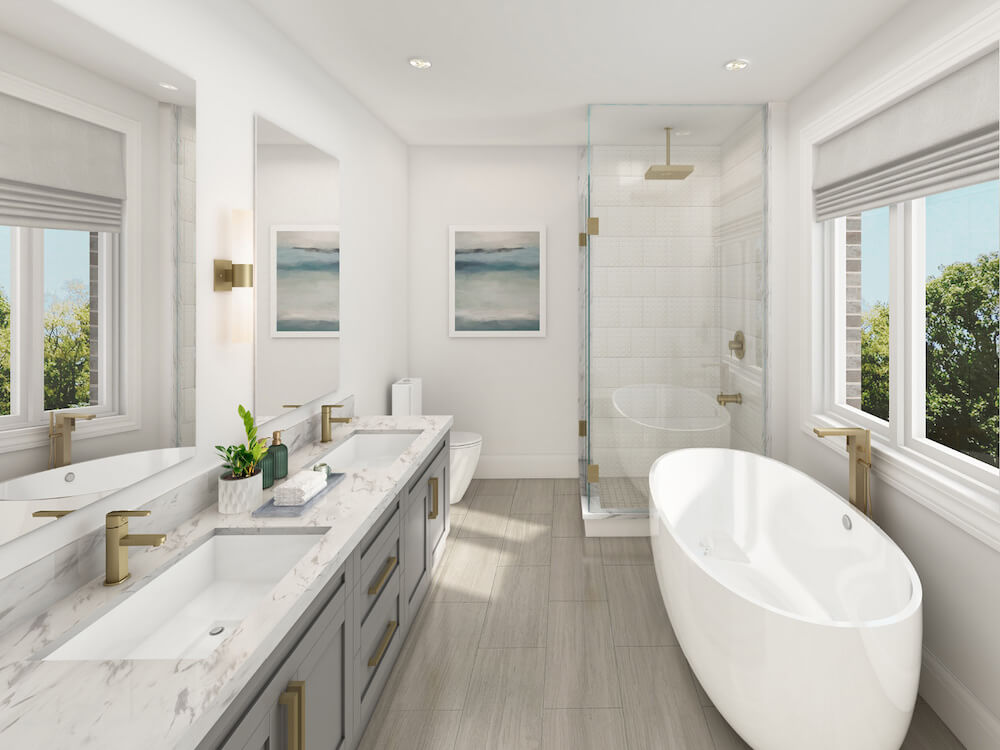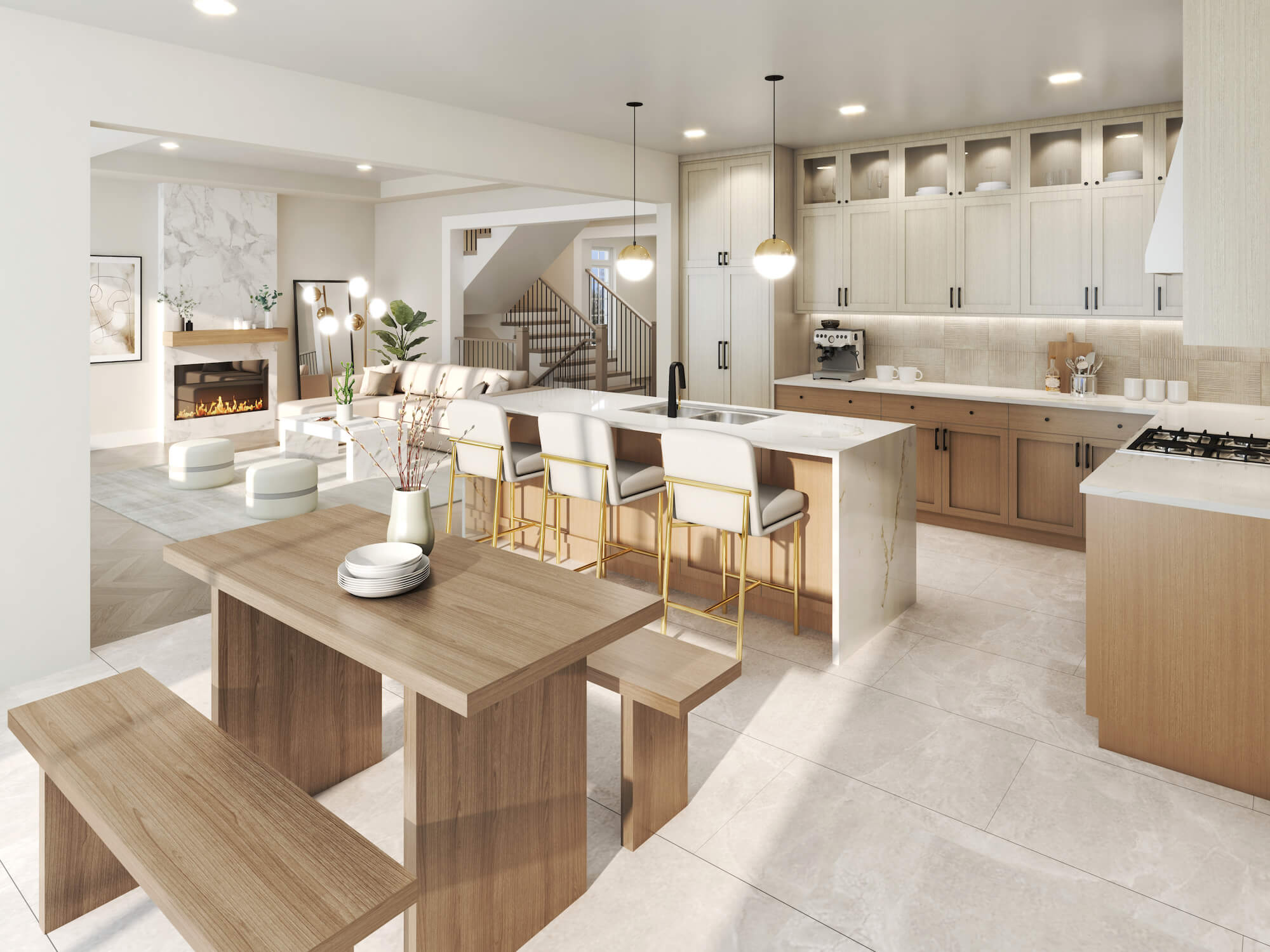 Location
Discover Wasaga Beach, nestled in the breathtaking southern region of Ontario's Georgian Bay, and immerse yourself in a world of natural wonders. Renowned as a premier global tourist destination, our town proudly boasts the World's Longest Freshwater Beach. Stretching along the shores of South Georgian Bay, our pristine white sandy shoreline offers awe-inspiring vistas of the Niagara Escarpment, a UNESCO World Biosphere. Embrace the convenience of our well-appointed community, featuring three elementary schools, a community health center, and a seamless municipal transit system connecting residents to the vibrant cities of Collingwood and Barrie.
Within minutes, you will find schools, restaurants, shopping, and recreation opportunities. Connect to Collingwood, Barrie, Orillia, Vaughan, and beyond via GO Transit, or via Highways 10, 26 & 400.
Register Now
For VIP Access!
Population Growth & Economic Outlook
Experience the unstoppable momentum of Wasaga Beach, a flourishing and vibrant town that has witnessed an extraordinary 20% surge in population from 2016 to 2021. With over 24,000 residents and counting, this dynamic community is poised for even greater achievements. Significant developments are on the horizon, with several residential projects at various stages of approval. Notably, the eagerly anticipated Sunnidale Trails development is set to welcome an additional 7,000 people to our thriving community. Exciting plans for the revitalization of beachfront properties, a state-of-the-art museum, a new library, and a modern twin-pad arena further demonstrate our commitment to growth and progress.
Things to Do
Experience a life filled with endless possibilities in Wasaga Beach, where an abundance of year-round activities awaits. Dive into the crystal-clear waters of Georgian Bay, perfect for thrilling adventures like kayaking, paddleboarding, swimming, and a variety of water sports. For nature enthusiasts, explore the picturesque trails of Wasaga Beach Provincial Park, immersing yourself in the breathtaking beauty of our surroundings. Seek the thrill of winter sports at world-class destinations like Blue Mountain Resort, Snow Valley, and Mount St. Louis Moonstone, all within close proximity. Throughout the year, our vibrant town hosts an array of events and festivals, including electrifying live music concerts, captivating art exhibitions, and awe-inspiring fireworks displays. With its vibrant atmosphere and stunning natural surroundings, Wasaga Beach promises an unforgettable experience for all.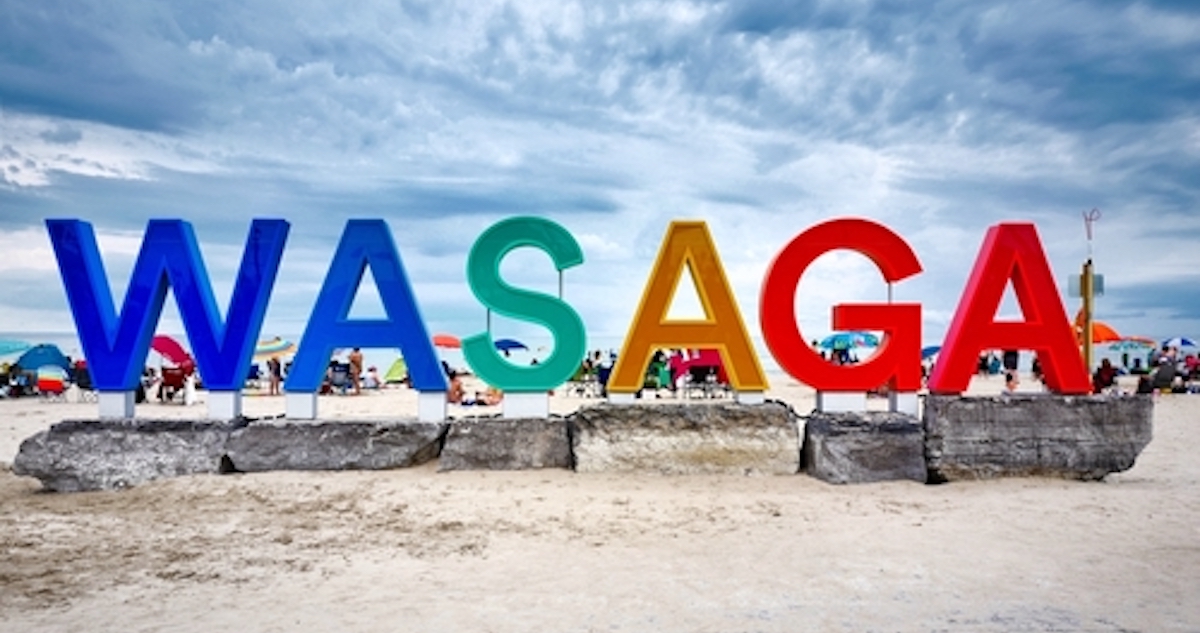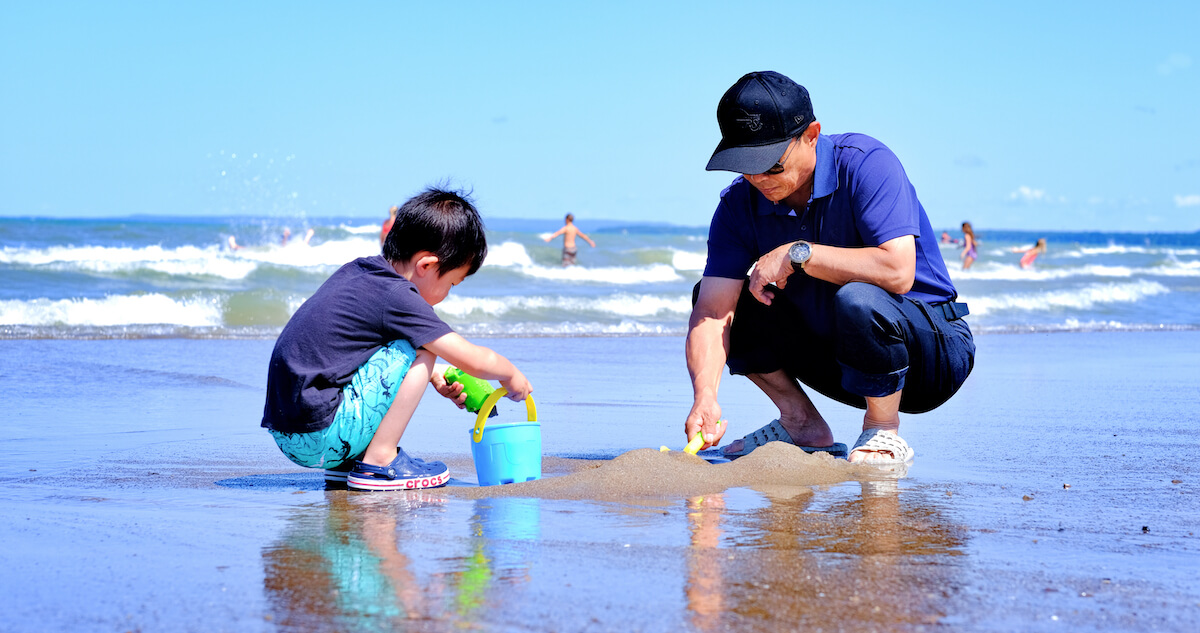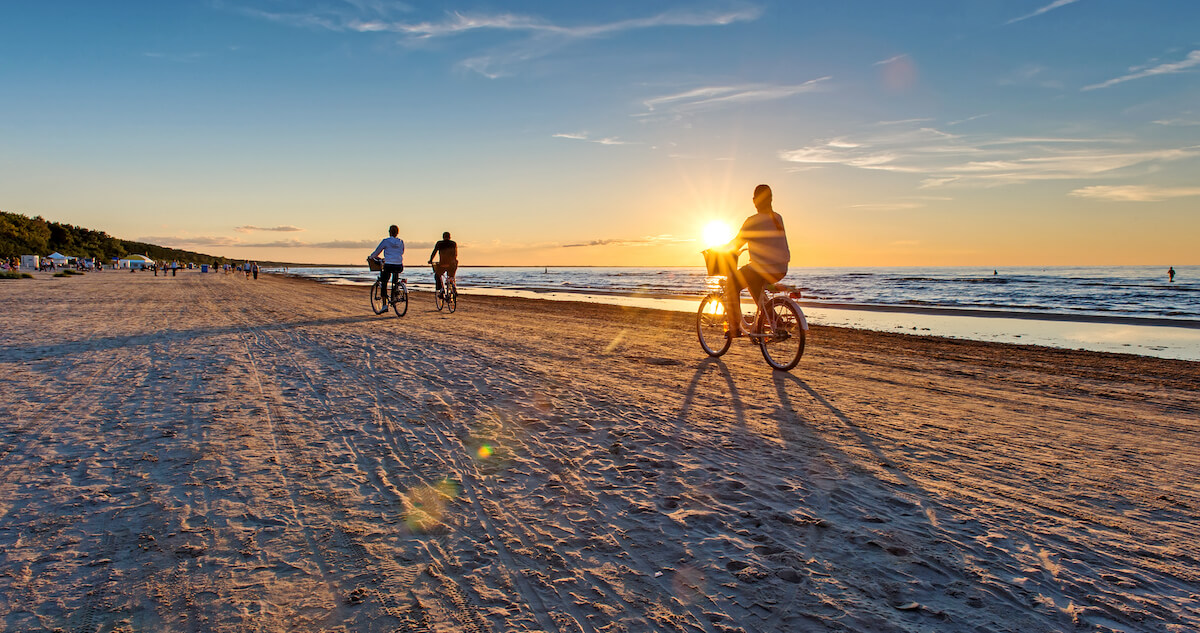 Reputable Developers
Embrace the opportunity to be part of the remarkable journey unfolding in Wasaga Beach. Seize the chance to secure your dream home and become part of our thriving community.
The time is now—don't miss out! Click here for your VIP appointment!
Fernbrook Homes
Trust in the expertise of Fernbrook Homes, a prominent developer with over 40 years of experience in the GTA and surrounding areas. Renowned for their commitment to creating vibrant, integrated communities in highly sought-after locations, Fernbrook Homes elevates the lifestyle of their residents with every project.
Zancor Homes
Zancor Homes, a trusted family-owned and operated company, has been building homes across the GTA for the past three decades. With an experienced team dedicated to crafting enduring homes, Zancor Homes ensures unparalleled quality and lasting value.
Local Communities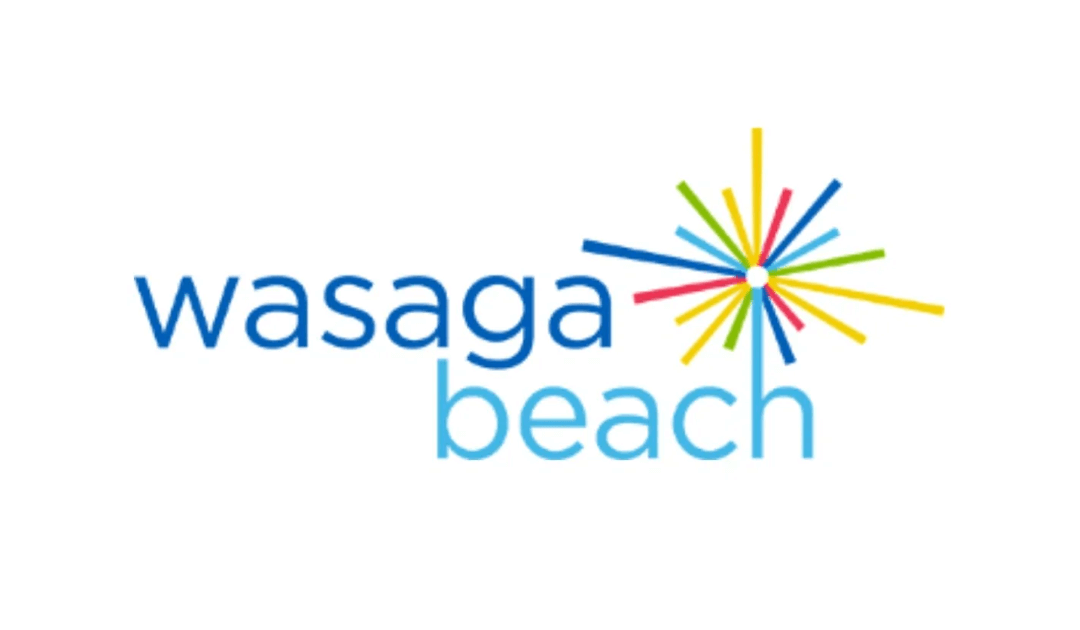 A community that boasts the longest freshwater beach in the world. A great place to enjoy a relaxing getaway or an active adventure.
Click the logo to see local events.
A vibrant and charming town located at the southern point of Georgian Bay filled with many amazing restaurants and historic sites.
Click the logo to see local events.